Flat Badger, Coventry Band
---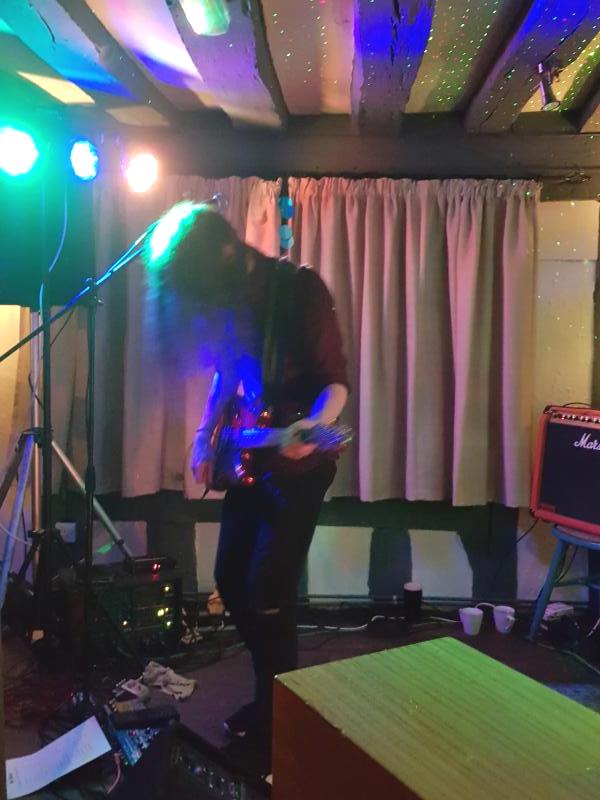 Version 3 - Day 40 - 29/4/20
Forty days since the great pub closure and what's happened? Forty days and forty nights - that rings a bell! Panic buying emptied the supermarkets in three days. The second wave of P.B. cleared the beer stocks apart from, strangely enough, Corona! Stoopit kants - there was enough and then there wasn't. Schools closed and plans made to send kids back up the chimneys! The Romanian neighbours shared their rats with me and blocked the drains. Lots of Government stats on death rate but no testing to corroborate. Lack of PPE for the NHS - Crusaders without even a standard issue pointy stick! People going to the hospital to clap - good example of social distancing! Building programme for epidemic death control rather than prevention or cure. Control of spread to keep the money/economy flowing. Country still open by road, rail, sea and air. Health Secretary says, 'NHS abusing PPE' - NHS staff still dying from lack of it!! Nature has not noticed - spring and summer going ahead as planned. No support for self employed musicians but earnings still taxable. A prince and a PM have covid-19, apparently - no PPE shortages reported there! Population steered into their boxes to live online. Work from home, your power, your energy, minimum wage - very Matrix. Over 20,000 dead but still no testing programme. Statistics are a flying guess without testing or assessment. No facts, research findings, peer group replication and no control groups. Lots of stats without context and lots of hearsay with no verifiable source. (The stuff conspiracy theory thrives on, two halves of a story, Mega death farms constructed for herd cull versus Save the NHS - both of them wrong!) The social network of the pub would be a more reliable indicator! The greatest scientists, thinkers, clinicians, theorists and politicians (SAGE) are on the job, the result of which is, 'let's do nothing and wait and see'. Populous misplaced trust in a leadership using the 'ring through the nose' method of population control. People re-contracting the virus - so much for the immunity myth! The most hideous, obnoxious and biggest insult of all - the Government that cannot source, supply or afford PPE to protect its workforce has decided what the cost to the tax payer will be for this Government failure. They have actually put a price on a health worker's life! It's about a third of a politician's annual declared income and to add insult to the injury, they are not even going to be paying it - the worker's colleagues who are 'lucky' enough to live through this are going to pay it from their increased income tax! (How much for a Prime Minister or a Health Secretary???) Present advice appears to be 5G microwave radiation for the brain and disinfectant injections for the body. Government mentality is explained, as bio-mechanical silicon takes over thought processes. 5G is spreading like a virus, while we are distracted watching the killer version. (Brought to you by Elon Musk - the guy who sold the Boring Company Flamethrower at $500 a go plus complimentary fire extinguisher!) You think covid-19 is bad, wait till this kicks in! My apologies to our friends and followers, we are not a political forum but every now and then stuff just gets on your tits! Stuff that would generally be resolved with a bit of good old fashioned, free, pub therapy! This could be perceived of as the cynical view but, on the bright side, it's probably better than the reality! Eddie.
Version 2 - DAY ONE - 21/3/20 The pubs are shut - they were my favourite key workers!! Now everything is cancelled... Eddie. Hi Everyone, At present we have had most of the Free n Easy/Open Mic sessions cancelled by either the venues or the pub chain management. Some are indicating 3 to 4 week cancellations but there is no guarantee with that estimate. Obviously they are not making money in this climate any more than we can hope to. We may open a bog roll factory at this rate instead - that seems to be the wonder cure looking at sales figures! As soon as we have anything concrete we will let you know. So please check this site every now and then for information. Thank you to all of the performers, musicians and the audience who have supported us over the past 12 years - hopefully we'll see you all again after martial law has been initiated and rescinded!! Cheers, Eddie.
---
We are a Coventry based band who host renowned Open Mic events at several popular Coventry venues each week, including the Devonshire Arms on Friday evenings and The Golden Cross on Tuesdays. Our covers include: T. Rex, David Bowie, Stereophonics, The Black Keys, The Kinks, The Beatles, The Rolling Stones, Led Zeppelin, AC/DC and many more, plus some self penned songs. For Open Mic events we perform two sets - one at the beginning and one at the end, and in between we offer our equipment to any other musicians in the room who wish to get up and perform. Every act gets 10-15 minutes, approximately 3 songs each - this way we can be fair and are sure to fit everyone in before the evening is over. Every week we perform popular covers of rock, pop, blues and jazz classics and invite others to join us. As always, all performers and all styles are welcome and no booking is necessary - simply walk in, ask and play - it's that simple. If you do have any queries or special requirements (revolving pianos, cannon of confetti) then please
contact us
and we'll be happy to help. P.A., mics, guitars, amps and drums will be provided. Entry is always free. Hope to see you there.