Flat Badger, Coventry Band
---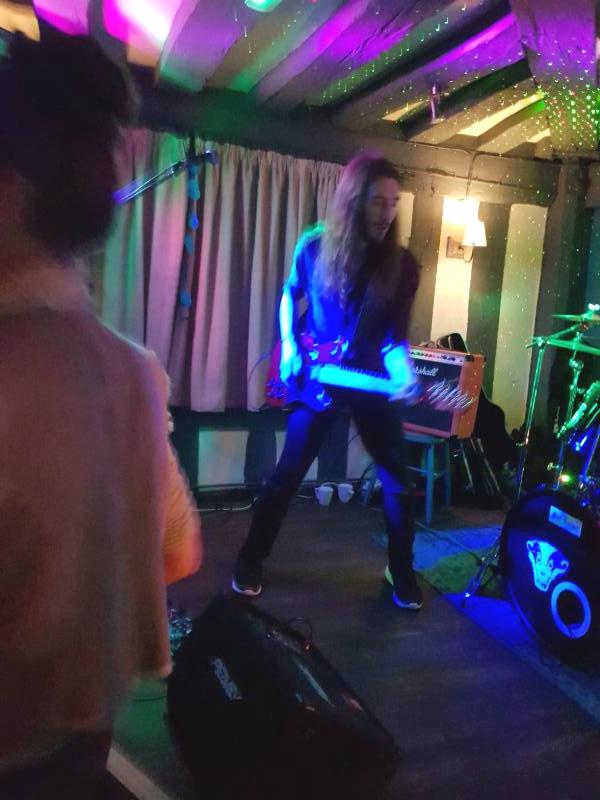 Version 2 – DAY ONE – 21/3/20 The pubs are shut – they were my favourite key workers!! Now everything is cancelled… Eddie. Hi Everyone, At present we have had most of the Free n Easy/Open Mic sessions cancelled by either the venues or the pub chain management. Some are indicating 3 to 4 week cancellations but there is no guarantee with that estimate. Obviously they are not making money in this climate any more than we can hope to. We may open a bog roll factory at this rate instead - that seems to be the wonder cure looking at sales figures! As soon as we have anything concrete we will let you know. So please check this site every now and then for information. Thank you to all of the performers, musicians and the audience who have supported us over the past 12 years - hopefully we'll see you all again after martial law has been initiated and rescinded!! Cheers, Eddie.
---
We are a Coventry based band who host renowned Open Mic events at several popular Coventry venues each week, including the Devonshire Arms on Friday evenings and The Golden Cross on Tuesdays. Our covers include: T. Rex, David Bowie, Stereophonics, The Black Keys, The Kinks, The Beatles, The Rolling Stones, Led Zeppelin, AC/DC and many more, plus some self penned songs. For Open Mic events we perform two sets - one at the beginning and one at the end, and in between we offer our equipment to any other musicians in the room who wish to get up and perform. Every act gets 10-15 minutes, approximately 3 songs each - this way we can be fair and are sure to fit everyone in before the evening is over. Every week we perform popular covers of rock, pop, blues and jazz classics and invite others to join us. As always, all performers and all styles are welcome and no booking is necessary - simply walk in, ask and play - it's that simple. If you do have any queries or special requirements (revolving pianos, cannon of confetti) then please
contact us
and we'll be happy to help. P.A., mics, guitars, amps and drums will be provided. Entry is always free. Hope to see you there.